×
Login / Register
Please enter your mobile number below
×
Registration
Subscribe to our newsletter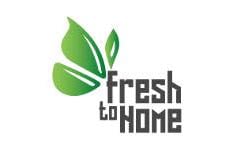 Dry Anchovy / Natholi Whole Cleaned (Salted) - 100g Pack
Available in Kozhikode
Anchovies are a rich source of protein and omega-3. Now our Dry Anchovy makes it possible for you to tuck into some delicousness and health, anytime. Prepared from fresh fish that is cleaned, salted and dried with utmost care in hygienic conditions, our Dry Anchovy makes for some flavourful curries.
Directions for use:
Wash the fish thoroughly and soak them in water for some time before cooking, to remove the excess salt content.
Why are our dried delicacies better than regular dried fishes?
Processed in sanitised, clean environments
Freshly caught fishes that pass 100+ quality check
Hygienically handled from sourcing to delivery
₹299.00 ₹299.00
Special Price ₹229.00 ₹229.00 /pack /pack