×
Login / Register
Please enter your mobile number below
×
Registration
Subscribe to our newsletter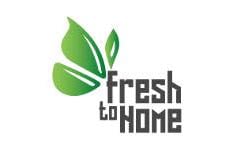 Triple Combo: (250g Tangy Chicken Ghee Roast + 250g Spicy Chettinad Chicken + 1kg Idly/Dosa Batter)
Available in Madikeri
* 1kg Freshly-ground Idly/Dosa Batter
* 250g Spicy Chettinad Chicken: A fiery dish for the fiery team from Bangalore. The origin of this vibrantly red, slightly tangy, and spicy chicken preparation can be traced to the Mangalore-Kundapur region of Karnataka. The red color comes from Byadgi Chilli, a spice native to Karnataka, which is one of the main ingredients along with the other spices, and ghee. Goes well with a plate of hot, steamed rice.
* 250g Tangy Chicken Ghee Roast: Chicken cooked in this aromatic, spicy masala is a preparation from the community of Chettiars of the Chettinad regions.This spicy flavourful masala is made by dry roasting a host of whole spices along with Gundu Milagai in Tamil or a Gundu chilly. Spices like Cinnamon, Kalpasi (stone flower or a dry moss) etc gives a very rustic aroma to this dish.
₹543.00 ₹543.00
Special Price ₹310.00 ₹310.00 /Pack /Pack