×
Login / Register
Please enter your mobile number below
×
Registration
Subscribe to our newsletter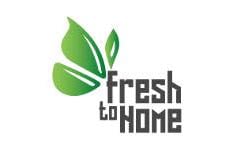 Dry Tuna Cubes (Salted) - 100g Pack
Available in Nellore
Paging all tuna lovers! Get your tuna fix with our flavourful Dry Tuna Cubes, which are prepared from fresh tuna that has been hygenically salted and dried. A great source of protein without much fat, eat them fried or add them to your curries and serve hot with rice or rotis.
Directions for use:
Wash the fish thoroughly and soak them in water for some time before cooking, to remove the excess salt content.
Why are our dried delicacies better than regular dried fishes?
Processed in sanitised, clean environments
Freshly caught fishes that pass 100+ quality check
Hygienically handled from sourcing to delivery
₹349.00 ₹349.00
Special Price ₹299.00 ₹299.00 /pack /pack