×
Login / Register
Please enter your mobile number below
×
Registration
Subscribe to our newsletter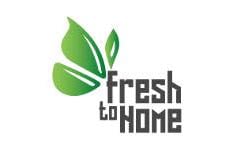 Goan Style Chicken Cafreal (250g Pack)
Available in Trichy
A spicy green tinged chicken, the cafreal has the origins in African continent and is introduced to the Goan state by the Portuguese colonists. Cafreal is quiet a popular dish served either grilled as a dry preparation or cooked with extra moisture to form a semi gravy consistency.
Cooking instruction:
Unpack the marinated chicken into a bowl and make sure all the marinades from the pouch are scraped into the bowl. Mix the chicken well for an even coating of the marinade.
Heat up a griddle / hot plate. Apply oil and heat up oil. Place the marinated chicken pieces on the hot plate and grill on a slow fire. Turn sides to have an even colouring all over and a well cooked meat. Make sure not to allow the chicken to over cook and dry.