×
Login / Register
Please enter your mobile number below
×
Registration
Subscribe to our newsletter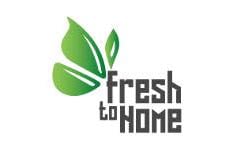 Dry Sardine / Mathi Whole (Salted) - 100g Pack
Available in Varkala
A great source of protein and omega-3, Sardines are a popular choice among fish lovers and health buffs. Now enjoy this superfood anytime you want - presenting our flavourful, power packed Dry Sardine. Prepared from only fresh fish that is salted and dried in the most hygienic conditions to ensure that you get all the taste and nourishment, without any artifical additives or preservatives in the mix.
Directions for use:
Wash the fish thoroughly and soak them in water for some time before cooking, to remove the excess salt content.
Why are our dried delicacies better than regular dried fishes?
Processed in sanitised, clean environments
Freshly caught fishes that pass 100+ quality check
Hygienically handled from sourcing to delivery
₹199.00 ₹199.00
Special Price ₹179.00 ₹179.00 /pack /pack