×
Login / Register
Please enter your mobile number below
×
Registration
Subscribe to our newsletter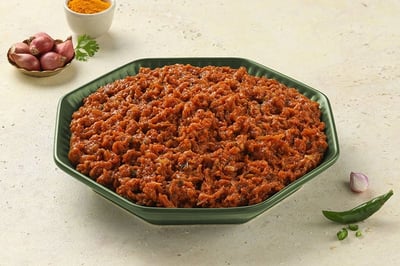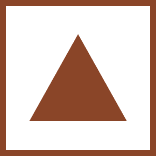 ₹425.00 ₹425.00
Special Price ₹189.00 ₹189.00 /pack /pack
Freshly minced tender chicken mixed with a balanced masala of onion, ginger, garlic, tomatoes, spices and fresh coriander leaves. Marinated Meat Products Ingredients: Chicken Mince (51.5%), Onion, Water, Tomato, Refined Sunflower Oil, Tomato Paste, Ginger Garlic Paste, Iodized Salt, Spices & Condiments, Soya Granules & Green Chilli. CONTAINS ALLERGEN: Soy NO ADDED SYNTHETIC COLOURS OR ARTIFICIAL FLAVOURS NO ADDED CLASS II PRESERVATIVES Net Weight: 500g Servings Per Pack: 4 Portions Serve Size: 125g
Nutritional Information, per 100g
(Approx. values)
%RDA per
serve
(110g)
Energy
162.5kcal
10.2%
Carbohydrates
6.0g
-
Total Sugar
2.0g
-
Added Sugar
0
0
Protein
18.6g
-
Total Fat
7.1g
13.2%
Saturated Fat
1.2g
6.9%
Trans Fat
0.1g
4.1%
Cholesterol
59mg
-
Sodium
414.8mg
25.9%
%RDA is Recommended Dietary Allowance calculated on the basis of 2000 kcal energy requirements for an average adult per day.
Storage Instructions:
Store in cool, dry place away from moisture. After opening, store in airtight container
Marketed By:
Freshtohome Foods Private Limited No.201, 2nd FLOOR, Carlton Towers No.1, Old Airport Road, Kodihalli, Bangalore Urban, Karnataka - 560008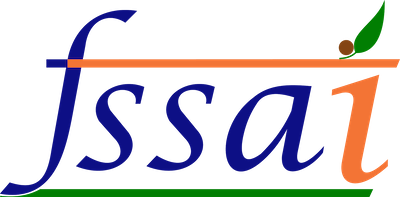 FSSAI Lic. No. 11221999000168
Cooking Instruction:
Unpack the chicken kheema mix into a bowl and mix with a spoon. Heat up a kadai or non stick sauce pan. Add 2 table spoon of ghee.Crackle a pinch of cumin seeds (optional). Add the mince meat to the pan and saute on a low flame. Once the meat is sauted well add 100 ml of water to this meat mixture and cook on a low flame. Depending on ones liking cook to very dry or gravy consistency. Transfer to a serving bowl and sprinkle some coriander leaves on top and serve hot.
Chicken Mince / Kheema Dry Fry (500g)

Chicken Mince / Kheema Dry Fry