×
OTP Login
Please enter your registered mobile number below
×
Registration
Subscribe to our newsletter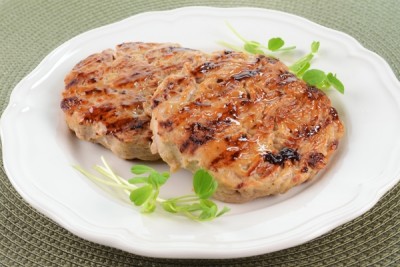 Whole
₹699.00 ₹699.00 /pack /pack
Special Price ₹300.00 ₹300.00 /pack /pack
Tender, juicy and succulent, nothing beats a juicy burger patty. Prefect to be served with some home-made potato wedges and cranberry sauce, or as part of a super-duper stacked-with-everything turkey burger, this makes burger night an easy, treat each and every single time.
Pan-Cook
* Heat a heavy pan with some ghee or oil, and cook over a medium heat till golden on one side.
* Flip it over and cook until the other side is golden.
* Ensure the patty is cooked through before serving.

Air-Fry
* Preheat your air-fryer to 180C.
* Bake for 6 minutes.
* Allow to stand for 2-3 minutes before serving.

Grill / BBQ
* Grill for 3-4 minutes per side over a moderate heat.
* Flip with care to prevent breaking

Pack of 4. Serves 4 or 2 hungry people!

Ingredients:
Halal Turkey Meat, Salt, Egg, Breadcrumbs, Garlic, Chilli Flakes, Black Pepper and Parsley.
Allergens: Egg and Gluten.
Gourmet Turkey Burger Patties
Sorry! No products found.