×
Login / Register
Please enter your mobile number below
×
Registration
Subscribe to our newsletter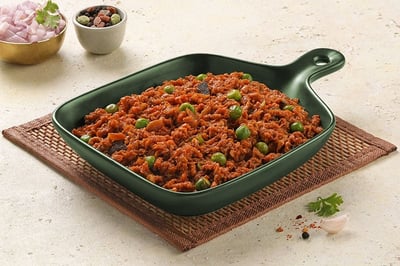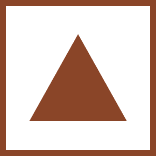 ₹699.00 ₹699.00
Special Price ₹299.00 ₹299.00 /pack /pack
On the field or your plate, Hyderabad's got game. This dish serves as proof for the latter. Inspired by the delicious flavours of the city, this Kheema is a fine mixture of tender Mutton mince, tomato concentrate, ground masalas, and fresh green peas. It goes well with Chapathi / Roti. Can also be rolled inside a Paratha to form a Kheema roll. Marinated Meat Products Ingredients: Goat Meat (47.6%), Onion, Water, Tomato, Refined Sunflower Oil, Tomato Paste, Ginger Garlic Paste, Iodized Salt, Spices & Condiments, Green Peas, Coriander Leaves, Water & Soya Granules. CONTAINS ALLERGEN: Soy NO ADDED SYNTHETIC COLOURS OR ARTIFICIAL FLAVOURS NO ADDED CLASS II PRESERVATIVES Net Weight: 300g Servings Per Pack: 3 Portions Serve Size: 100g
Nutritional Information, per 100g
(Approx. values)
%RDA per
serve
(110g)
Energy
110.7kcal
6.3%
Carbohydrates
5.9g
-
Total Sugar
2.4
-
Added Sugar
0
0
Protein
12g
-
Total Fat
4.8g
13.0%
Saturated Fat
1.4g
4.4%
Trans Fat
0
0.0%
Cholesterol
35mg
-
Sodium
304.5mg
38.2%
%RDA is Recommended Dietary Allowance calculated on the basis of 2000 kcal energy requirements for an average adult per day.
Storage Instructions:
Store in cool, dry place away from moisture. After opening, store in airtight container.
Allow the pack to thaw to room temperature before cooking.
Marketed By:
Freshtohome Foods Private Limited No.201, 2nd FLOOR, Carlton Towers No.1, Old Airport Road, Kodihalli, Bangalore Urban, Karnataka - 560008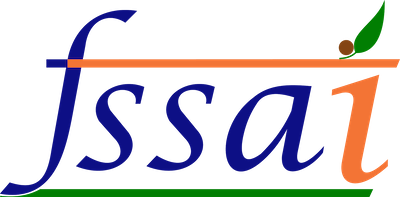 FSSAI Lic. No. 11221999000168
Cooking Instruction:
Unpack the pouch into a bowl and mix well. In a thick bottom pan add one tablespoon of ghee and heat up. Slowly drop the mince (Kheema) into the pan. Add 100 ml of water and stir fry till the mixture is cooked. This mixture could be sauted to a dry consistency or to a wet and thick gravy as per ones liking. Check for salt and remove from fire. Transfer to a bowl and serve hot.
Mutton Mince Dry Fry / Kheema Matar (300g+)