×
OTP Login
Please enter your registered mobile number below
×
Registration
Subscribe to our newsletter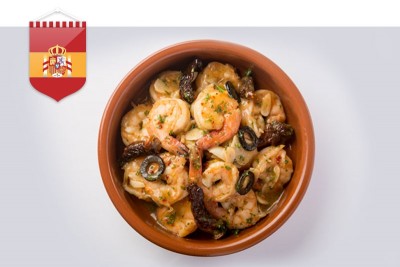 Whole
₹298.00 ₹298.00 /pack /pack
Special Price ₹249.00 ₹249.00 /pack /pack
Prawns marinated in Olive oil, sundried tomato, garlic and chilly flakes.

Gambas: Prawns cooked in olive oil with chilly flakes and garlic is one of the most sought after dishes in Spain.

Cooking instruction: In a deep pan add 50 ml of water and add the marinated prawns. Cook on a slow flame stirring occasionally. Sprinkle some water if it turns out too dry. Adding extra water can make the dish saucy and can be a dipping sauce for a bread accompaniment.
Gambas Con Tomates Secos Y Aceituna / Prawns Cooked In Sun Dried Tomato And Olives (Spain) (250g)