×
Login / Register
Please enter your mobile number below
×
Registration
Subscribe to our newsletter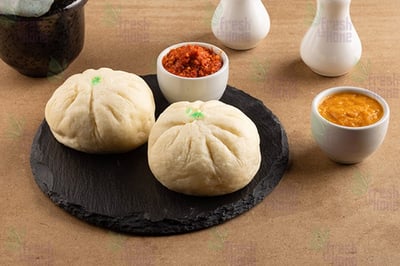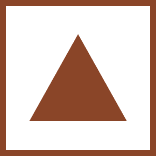 Whole
₹9.00 ₹9.00
Special Price ₹8.00 ₹8.00 /pack /pack
A traditional Chinese Dim Sum favourite, our vegetarian hot steamed bun is stuffed with 6 different types of veggies, including the traditional Black Dried Chinese Mushrooms. Made by hand by our specialist chefs, these tender, melt-in-your-mouth buns are as authentic as if you were eating them from a street vendor in China. Snack them on their own, as part of a appetizer to share or load them up with the other Fresh To Home ready to cook authentic dumplings or chicken steamed buns for a true authentic Dim Sum experience

Pack: 220 Grams ( 2 Pieces)

Store at 4°C. Return a damaged pack. Use within 3 days.
Cooking Instructions:  Place a bamboo or metal steamer over a pot of water and bring to a rolling boil. Remove the steamed buns from the pack, and place in the steamer, without removing the paper underneath to prevent sticking. Cover the steamer with a lid and allow to steam for 6 minutes. Remove from the steamer, pull the paper gently off from underneath and enjoy!

Store at 4°C. Return a damaged pack. Use within 3 days.

INGREDIENTS: Flour (Gluten), Water, Mushrooms, Cabbage, Carrots, Dried Black Mushrooms, Celery, Sweetcorn, Milk Powder [Whole Cow's Milk, Emulsifier Soya Lecithin, Vitamins and Minerals], Sugar, Sunflower Oil, Sesame Oil, Ginger, Garlic, Yeast, Salt, Baking powder, Vegetable stock [water, natural vegetable seasonings (celery, cabbage, leek, onion, carrot, garlic), yeast extract, salt, sugar, colour, lycopene and vinegar].

ALLERGANS: Gluten, Dairy, Celery, Sesame and Soya.

Nutritional Information per 100g: Energy 180kcal, Total Carbohydrates 31g, Fibre 4g, Total Sugars 2g, Protein 5g, Total Fat 4.5g, Saturated Fat 1g, Trans Fats 0g, Sodium 220mg.

Storage Instructions:
Always store in deep freezer at -18°C or below
Marketed By:
Freshtohome Foods Private Limited No.201, 2nd FLOOR, Carlton Towers No.1, Old Airport Road, Kodihalli, Bangalore Urban, Karnataka - 560008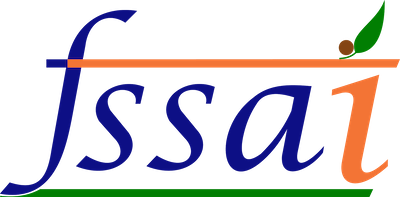 FSSAI Lic. No. 11221999000168
Vegetable Steamed Bun
Pack of 2 pieces

Out of stock